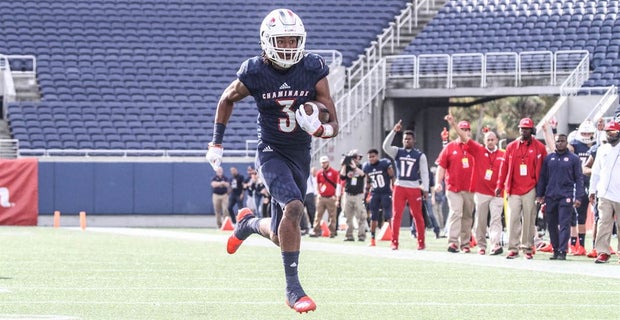 ORLANDO, Fla. — Penn State wide receiver commit John Dunmore caught four passes for 58 yards and a touchdown as his Hollywood (Fla.) Chaminade-Madonna team downed West Palm Beach (Fla.) King's Academy 38-10 in the FHSAA 3A State Championship.
"It's just a blessing, you know," Dunmore said of the win after the game. "We started off pretty slow, a morning game, we made a few adjustments in the locker room, and we came out with a mentality to beat them."
Dunmore's score came in the corner of the end zone from 16 yards out.
"I just told my quarterback to throw it to the pylon, and I'm going to go get it. That's what I told him, trust me."
In the stands watching Dunmore and spending time with his family was Penn State assistant Ja'Juan Seider.
"It was a blessing," Dunmore said of Seider stopping by. "I appreciate him. He's been recruiting me since my freshman year. I'm just thankful for that."
As signing day nears, the Nittany Lions will send head coach James Franklin in to see Dunmore soon.
"He should be coming down next week. Again, I'm just thankful for him to come, sit back, and talk."
The 247Sports Composite, an industry generated average, currently ranks Dunmore as the nation's No. 120 overall prospect and the No. 21 wide receiver in the 2019 recruiting class.