Justin Shorter spent more time verbally committed to Penn State than any prospect in the program's 2018 recruiting class. He waited more than 16 months from the day he pledged in August 2016 to the moment he signed last December.
Now, through seven Nittany Lions games, Shorter is waiting for his shot in the Penn State passing attack. He's appeared in one matchup so far — a Week Three victory over Kent State in which he saw fewer than 10 snaps.
"I obviously don't control who gets in the game and who doesn't but, from what I see, Justin's producing pretty well on the practice field," redshirt freshman Cam Sullivan-Brown, a rising member of the receiver corps, said Wednesday. "Being a true freshman, there are a lot of learning curves but he's handled them very well."
Shorter, considered the No. 1 receiver recruit and No. 8 overall talent in 247Sports 2018 composite rankings, was Penn State's highest-rated offensive prospect since 2005 (Derrick Williams). Coach James Franklin directed significant praise toward the South Brunswick (N.J.) High School product upon securing his signed letter of intent.

"Justin Shorter is as good a high school wide receiver as I've ever seen on film and in person," Franklin said.
Naturally, his absence in game action has attracted inquiries.
Franklin consistently pointed to a setback Shorter suffered in August as cause for his developmental deceleration toward game reps.
"Shorter got dinged up during camp," Franklin said a few days before the opener against Appalachian State. "(He) was really on a roll. Will probably see significant action early in the season, but was a little dinged up and missed some time."
Those comments were made two months ago. Since then, concern has consistently grown regarding Penn State receivers. Veterans who were expected to step up in expanded roles have struggled to establish positive momentum, particularly against Big Ten competition.
Brandon Polk and DeAndre Thompkins — listed as co-starters at the 'Z' receiver position — averaged fewer than two receptions and 20 yards combined in the first four conference matchups. Juwan Johnson, probably perceived to possess the highest ceiling of any Penn State offensive piece entering this season, failed to reach 30 receiving yards in half of the first six contests, and he exited early against Indiana due to an injury after posting season-best production (72 yards before halftime).
Johnson looks like a good bet to return vs. Iowa, but there the Nittany Lions face a need for new contributors regardless. Johnson, Polk and Thompkins have totaled 37 receptions (5.3 per game), 579 yards (82.7 per game) in 2018, while freshmen — of both the true and redshirt variety — have stepped up to produce 57 percent of receiving yards in Big Ten games.
KJ Hamler and Pat Freiermuth secured six of seven total touchdown tosses during this span. Mac Hippenhammer is fourth among teammates — behind Hamler, Johnson and Freiermuth, respectively — in receiving yards during a conference schedule that passes its midpoint this weekend.
During the last two games, Sullivan-Brown has as many catches (three) and more receiving yards (40) than Polk and Thompkins combined. Jahan Dotson registered his first collegiate reception at Indiana, where Daniel George also saw snaps.
Despite his participation in pregame warmups and apparent availability, Shorter remained sidelined against the Hoosiers as he has throughout Big Ten play. There is a realistic chance that changes Saturday.
"I talked to all three of those guys (true freshmen Dotson, George and Shorter) on Sunday night after practice (and explained) that this was going to be a big week for them. … Those guys need to prepare as if they're going to be starters this week," Franklin said Tuesday, alluding to Johnson's health as an aspect of that equation.
When asked a follow-up Wednesday regarding their progress, Franklin shed some light on the status of his least-utilized scholarship receiver to this point.
"Shorter, I think, is really starting to come on now again after having an injury earlier in the year," he said.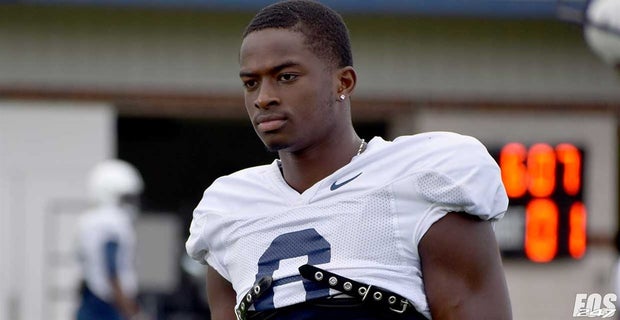 Though it wasn't very revealing, that statement strikes a more optimistic tone than what we've heard throughout the season. And that's not to say we haven't received positive feedback about what Shorter continues to accomplish behind the scenes.
"Justin is a very smart football player," Penn State receivers coach David Corley said in late September. "Justin has got really good length and he can run. And he's very, very physical. We believe that Justin is gonna be a really good player here at Penn State and we look forward to continue watching him develop. … Obviously Justin is a big, strong guy now but there is still a difference from high school to college. So (he'll) continue to get stronger and just a overall a general understanding of what we're doing."
Corley went on to add: "Polk has had some big catches out there at our 'Z' position, DeAndre had a really big game against Kent State — so it's not like there are guys in there who aren't having production."
But that is precisely the issue as November nears.
Thompkins dealt with drops early and hasn't caught a pass in three of seven games. Outside of his Kent State performance (101 yards, one touchdown), he's collected three receptions for 23 yards. Polk dropped a pair of passes at Indiana, including one in the end zone, and has reached 25 receiving yards only twice this season.
"Yeah, we need more production," Franklin said Tuesday when asked about the 'Z' position.
By all accounts, Polk and Thompkins have been extraordinary teammates and dedicated student-athletes. But the sample size is growing and this glaring lack of production simply isn't sustainable for a program with ambitions to win the remainder of its matchups.
Which leads us back to Shorter, the 6-foot-4, 226-pound freshman who flashed 4.5-second speed in the 40-yard dash as a prep standout.
"He makes it easy for the quarterback," Penn State freshman QB Will Levis said in February following a training session with Shorter. "He makes you look good because no matter where you put the ball, he can get a hand on it, grab it and get some yards after the catch. Justin is just a freak of an athlete. It's crazy to have his length, athleticism and explosiveness. … He's going to be amazing when he gets to Penn State."
Last December, former Penn State receivers coach Josh Gattis — who accepted a job at Alabama soon afterward — assessed the marquee member in a impressive three-player class at his position of focus.
"I remember seeing his tape as a sophomore and I felt at that time he was the best receiver in the country, regardless of any recruiting rankings," Gattis said. "You know, God only blesses so many guys at his size with the speed and ball skills that he has."
Ten months later, Gattis is in Tuscaloosa, Penn State requires greater production at receiver and Shorter may be primed to make his mark in Happy Valley.