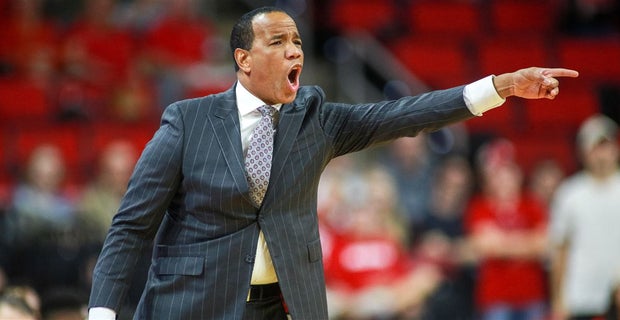 Coming into Saturday's contest with Penn State, NC State was 1-1 against Power Five opponents. The lone game the Pack lost was to Wisconsin — a game in which State led for more than 32 minutes before ultimately losing. The Pack has now won three straight after the 89-78 win over the Nittany Lions.
Following the victory in Atlantic City, NC State coach Kevin Keatts discussed his offense, Braxton Beverly's performance and his team's ability to outrebound a taller Penn State team. Here's the full transcript from the postgame radio interview with Tony Haynes on Wolfpack Sports Radio.
If you were told before the game against Penn State's that you'd put up 89 points, would you feel pretty good?
I'd feel great. We said before the game that in order to win the game we needed to have the tempo in our favor. I thought our guys did a great job. I felt like between 80-90 we'd have a chance to win the game and I'm proud of my guys. I asked them before the game, because Penn State is a tough team and they defend, to fight. I thought we fought tonight.
On second-half execution:
I thought our guys did a great job of following the scouting report, executing plays and understanding. I thought we did a really good job. I'm proud of those guys. We have a team where every night someone different can step up, and I thought tonight it was Braxton Beverly, who did a great job, and D.J. Funderburk.
On the play of Braxton Beverly:
He played well. He played with confidence. He saw a big rim, decided to take it, and he made some shots. What was more impressive is he made his layups also.
On the play from the five position (Funderburk, Wyatt Walker):
There's so much talk about our five position and how we could struggle at that position. But if you look at our body of work through 10 games, they've been pretty good. They will only get better. They both are different, they do different stuff, and I'm happy with the way those guys are playing.
On outrebounding Penn State (40-29):
Other than a few uncharacteristic turnovers for us, I thought we did a great job in every category. Rebounding, I like our guys because we have a lot of guys 6-foot-5 or 6-foot-6 who are capable of rebounding the basketball. If you look at it, 40-29, I'll take that any game.
Do you have Thomas (Carr) or somebody scouting out ice cream?
We're going to get ice cream, but we're going to go upstairs here and get it here. Everywhere else we'll stop and buy it before we leave, but since we're here we're gonna head upstairs then we're gone.