Penn State's Class of 2018 is the first to experience the NCAA's new redshirt rules and 16 Nittany Lions played in at least one game in the regular season.
"We kind of had a model that we were going into the season with how we were gonna handle (the rule)," James Franklin said earlier this season. "That was going to evolve based on how a guy played. If a guy played really well and warranted more reps, then we would adjust. If a guy showed that he maybe wasn't ready to 'green light' from that point on, then we would keep the plan as it's been. For the most part, I think it's pretty much stayed like that, where we're thinking four games. But based on injuries and other things, that could change."
Eight Nittany Lions — seven scholarship players and kickoff specialist Rafael Checa — have burned their redshirt by playing in more than four games. Seven have played in three or fewer games, which will preserve their status as redshirt freshmen next season. There is just one Nittany Lion still up in the air according to the new redshirt rules.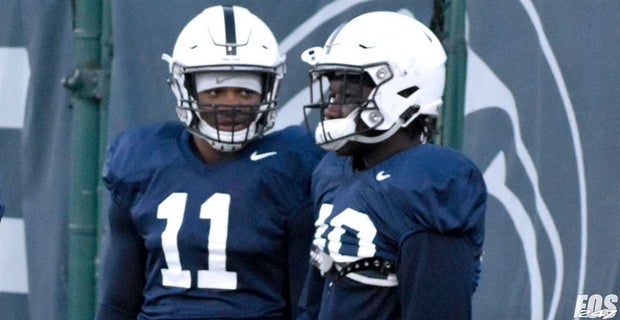 Here's a look at where things stand with the freshman class heading into the VRBO Citrus Bowl on Jan. 1 against Kentucky.